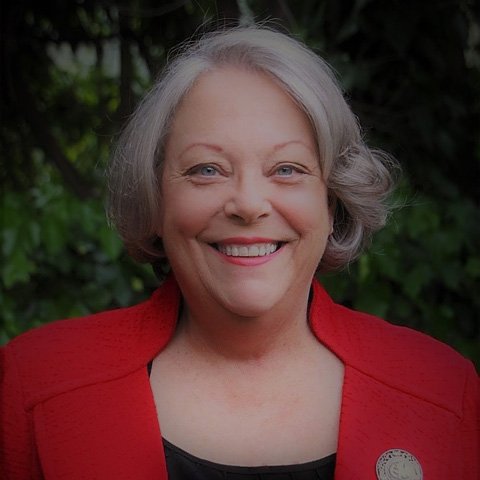 Partner
Email Attorney
Download VCard
Mary Wright provides proactive advice and counseling in all aspects of the employment relationship, walking employers through hiring, compensation, discipline, leave administration, disability accommodation, EEO complaints and investigations, and terminations. Mary performs employer audits on topics such as HR policies, wage and hour compliance, and the protection of trade secret, proprietary and competitive information. She conducts all types of employee training (including California mandated anti-harassment training) and drafts employer policies, procedures, and handbooks.

Mary defends employers in single plaintiff cases, multi-plaintiff representative actions, and class actions, and represents employers at hearings before state and federal administrative agencies (DLSE, DFEH, EEOC, EDD, WCAB). She represents employers in alternative dispute resolution venues including mediation, early neutral evaluation, and settlement conferences.

Mary is a trained neutral and accepts engagements to mediate in both employer internal dispute resolution programs and pre-trial mediation.

Mary is celebrating her 27th year practicing employment law and her 12th straight year as a Northern California Super Lawyer. Throughout her legal career she has been charged with the responsibility for making law firm-wide personnel decisions and implementing complex policies and procedures. She served as General Counsel at Ogletree Deakins, an international labor and employment firm, where she also helped lead the firm's California Advice Group. She chaired Carroll, Burdick & McDonough's Employment Law Practice Group where she also acted as "Head of Personnel," administering personnel decisions for support staff and associates. Holding these administrative positions has caused Mary to develop employer-empathy and enables her to create California-compliant, business-driven solutions for her clients.

A frequent speaker and blogger on all things HR-related, you can connect with Mary on Linkedin or drop her a tweet on Twitter @Lawyer4Employer. Finally, Mary authored a cookbook on making pies from scratch and proudly displays her blue ribbon from the Napa County Fair for her "Pickled Peaches Pie."
Education
University of San Francisco School of Law, JD, 1989

Moot Court Board Member
McAuliffe Honor Society

Trinity University (Playwriting) MFA, 1982
Webster College (Acting) BFA, 1977

Loretto-Hilton Repertory Company
Court Admissions
All state and federal courts located in the State of California
Bar Admissions
Memberships
California State Bar Association
Attorney Awards and Recognition
Bar Association of San Francisco County, Board Member 2003-2005
Bar Association of San Francisco, Judicial Nominating Committee 2008-2012
Northern California Super-Lawyer 2005-2016 in the employment field.
(Super Lawyers is a rating service of outstanding lawyers from more than 70 practice areas who have "attained a high-degree of peer recognition and professional achievement")
Other Activities
Panelist, 2015, University of San Francisco Alumni Association, Women in Law
Panelist, 2014, Golden Gate University, Veterans' Law Conference, Veteran Health, Education and Employment Needs
Organizer, 2013, Golden Gate University, Veterans' Law Conference Multi-Firm Mixer and Veteran Resume Review
Guest Lecturer, 2013, Berkeley Law School (Boalt Hall), Alternative Dispute Resolution
Organizer, 2013, "Honor the Fallen, Hire the Living" Memorial Day Blog-Out
Founding Editor, 2011-2013, HR Gazette, Daily News for HR Professionals
Guest Professor, 2010, 2011, San Francisco School of Law, Employment Law Survey Class
Advocate, 1994-1998, Alliance for Children's Rights, National Adoption Day, Edmund D. Edelman Children's Court
Judge Pro Tem, 1994-1996, Los Angeles County Small Claims Court
Mediator (Panel), 1995-1998, Los Angeles County Superior Court
Appellate Court Oral Arguments and Opinions
Spaziano v. Lucky Stores, Inc., 69 Cal.App.4th 108 (1999), (California Appellate Court 1999) (CBA granting 1-year leave to industrially injured employees and a 6-month leave to employees with a non-work related injury (including pregnancy disability) does not discriminate against pregnant employee in violation of the FEHA)
Publications
LinkedIn Pulse

"Web-Based Recruiting Practices Can Run Afoul of California Discrimination Laws"
"Delivery of Verbal and Written Warnings, and Performance Improvement Plans"
"Workplace Betrayal: What To Do When You Become the Subject of Gossip"
"Workplace Betrayal: What to Do When Someone Steals Credit for an Idea"
"Workplace Betrayal: Dealing with a Tattle-Tale"
"Bullies at Work"
"What Is Big Law Doing About Lawyer Unhappiness?"
"HR Decisions from the Jury Perspective - Lessons from a Trial Lawyer"
"The "E" in Ebook Doesn't Stand for "Easy"
"Building the Perfect Female Role Model"
"Honesty is Always the Best Policy When Firing an At-Will Employee"

Workology (formerly, Blogging 4 Jobs, the "#1 HR Website Worldwide" – Forbes Magazine)

6 Ways HR Can Protect the Return on Social Media Investment
Civilian Internships Available for Military Service Personnel at the End of Military Service
With Big Data Comes Big Responsibility: Protect Data on Your HRIS
Build a Culture of Workplace Flexibility

SlideShare

How To Deliver a Verbal Warning
How to Deliver a Written Warning
How to Administer a Performance Improvement Plan
Terminating Unsafe Employees
California Lactation Accommodation
How to Calculate California Reporting and Call-Back Pay

Books

The California Homeowner's Guide (Co-Author), 2014
Aunt Eleanor's Never Fail Pie Crust and Classic Pie Recipes (Co-Author), 2011
Recent Podcasts
Recent Presentations
The Respectful Workplace (AB 1825 Training)
The New California Paid Sick Leave Law
"I've been Yelp'd!," Social Media and Medical Review Sites for Small Medical Practice Groups
After the Finding: Best Practices for One-on-One Training of the Alleged "Bad Apple"
Integrating Culture When Companies Acquire One Another
Firing Up: How HR Terminates a C-Suite Executive
"Not only is Mary a professional, but she is extremely personable, available when issues arise and just letting you brainstorm potential solutions...Her knowledge of employment law and HR issues in a business environment is superior ... she instills confidence and most importantly understands the workings of a "real time" human resources department. I highly respect Mary's work ethic, talents and integrity and would confidently recommend her services to any organization."
— Mitch Miner, SPHR SHRM-SCP
Head of Human Resources and Employee Engagement at Wine.com
"Mary is extremely bright, focused and the ultimate team player. She works tirelessly for the client as an advocate but never loses sight of the truth and telling the client the "way it is." A terrific lawyer and a great person!"
— Jim Walsh
Business Litigator at Walsh Law Firm
Chairman, I Lost It LLC
"Mary worked for me on a complex multi-year, multi-million dollar lawsuit and did a great job. Mary is a great litigator with deep expertise in CA law, a terrific and responsive inter-personal style, a creative approach, and a clear sense of how to provide value and control costs. I recommend her highly."
— Christopher Mirabile
Board Member, Gravyty